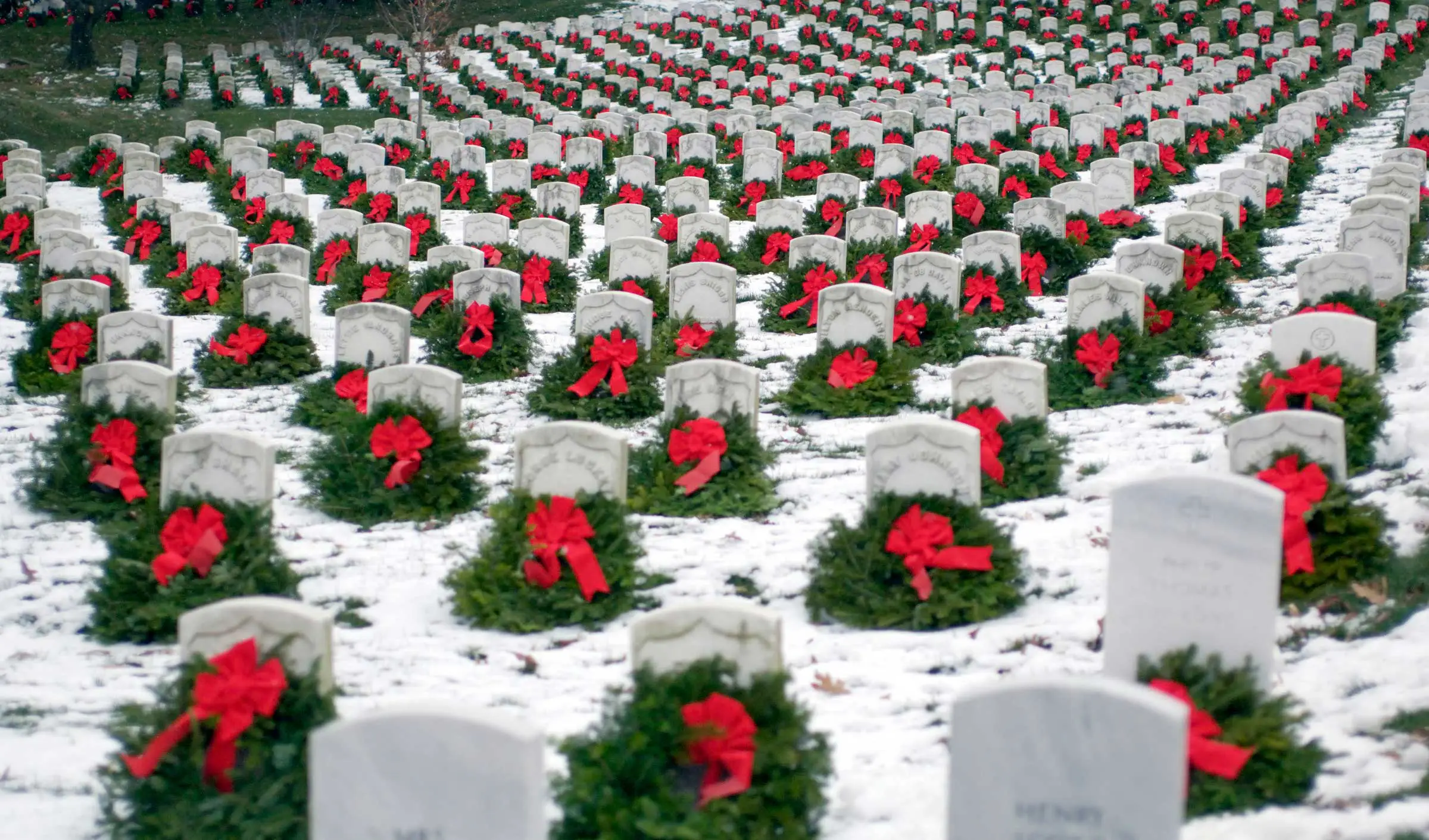 Wreaths Across America is coming to Maplewood Cemetery.
At noon on Saturday, December 16, there will be a short ceremony at the flagpole in our Veterans Section.
Wreath laying will immediately follow the ceremony.
If you would like to contribute to this worthy cause or if you would like to sponsor a grave-specific wreath, scan the QR code on the event flyer or visit www.wreathsacrossamerica.org/IN0182P by midnight on Tuesday, November 28.